Simi Valley Invisalign - Clear Braces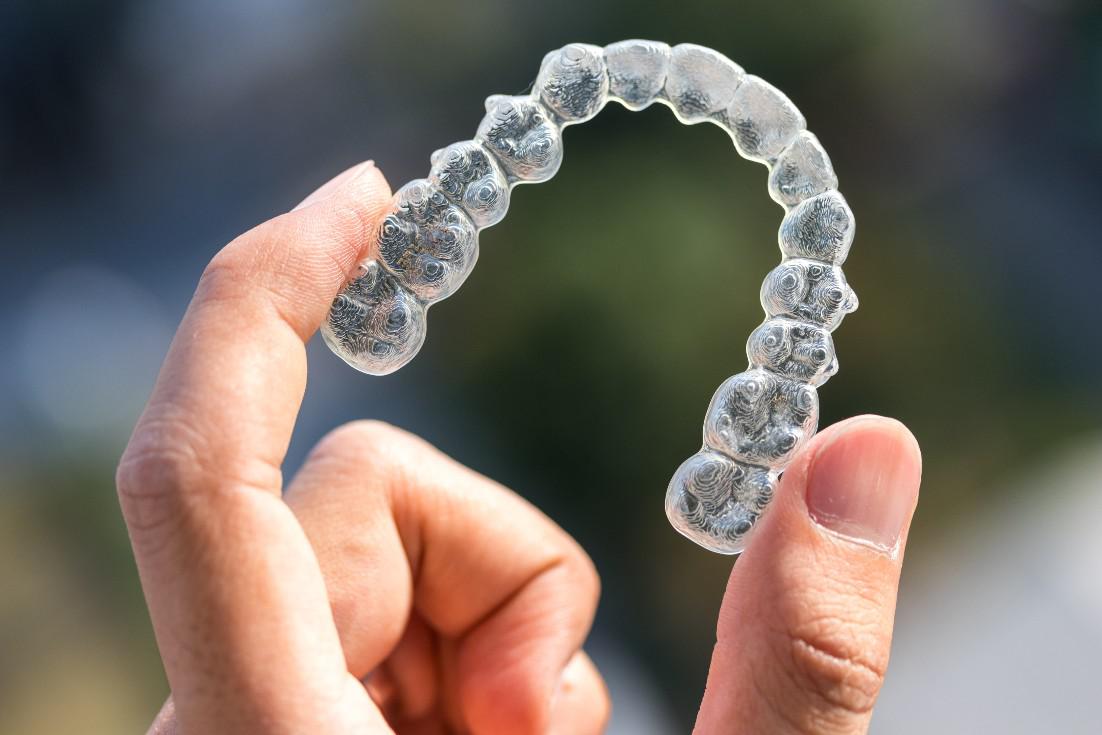 Straightening your teeth contributes to a confident smile and improves oral health. When misalignment is present, it not only causes unnecessary stress when biting and chewing but it can lead to other dental issues. Simi Hills Dental proudly offers Invisalign to Simi Valley patients who want to improve the aesthetics of their smile without wearing silver metal brackets. As a leading Invisalign provider in Simi Valley, our orthodontist uses this clear aligner procedure to correct smiles and achieve the smile of your dreams.
We encourage you to call or visit our Simi Valley practice today to find out how you can benefit from this innovative treatment!
What Is Invisalign Treatment?
Invisalign treatment helps you fix crooked teeth, protruding jaws, or other alignment issues with the help of near-invisible and removable braces. They are custom-made transparent aligners that can help straighten out uneven teeth without anyone knowing they are there.
They are removable for ease of use, allowing you to remove them when brushing your teeth or eating. They are a lot more flexible and comfortable than braces, which is why they are fast becoming a popular option. There are many older adults who shy away from getting braces, embarrassed at the thought of having to get them at a later age. Invisalign is the perfect alternative for them.
How Does Our Simi Valley Invisalign Work?
The Invisalign treatment spans over a few months to over a year, depending upon the condition of the teeth. There are a few simple steps in which you can obtain your easy to use, removable invisible braces.
Step 1 - You will visit Simi Hills Dental, where Dr. Justin E. Stout DMD will conduct an examination. It can involve taking digital x-rays and checking for jaw alignment by examining your bite marks and more.

Step 2 - The dentist will get your custom-made invisalign trays developed by processing your bite marks through a 3D image technology. There will be multiple sets of invisalign aligners that you will use one after the other with a set usage period for each. The exact number of aligners depends upon the condition of your teeth, your age, and more.

Step 3 - The dentist will call you in for regular checkups to monitor the progress. The treatment can span for over a year, depending on the number of aligners you have to wear. If your teeth are in decent condition, you may have as few as 12, which you may need to change after a few weeks or so. If your teeth are in poor condition, you may get as many as 48 aligners to complete your treatment.

Step 4 - The last step is to finish the straightening process with the help of retainers. Wearing retainers will ensure the results are permanent, and your teeth hold their position.
Contact Our Simi Valley Invisalign Provider
To see if Invisalign clear aligners are the right option for you, contact our Simi Valley Invisalign provider today. We look forward to meeting you!

Simi HIlls Dental - Simi Valley
2796 Sycamore Dr STE 200, Simi Valley, CA 93065
(805) 306-0200